Direct Hair Implantation (DHI)
Direct Hair Implantation (DHI) Hair Transplant Technique
A popular issue that many people deal with, hair loss can cause a person to lose their confidence and self-esteem. Fortunately, you can restore your hair and reclaim your confidence with hair transplant surgery. Direct Hair Implantation is one of the most modern and effective methods for hair transplantation. (DHI).
DHI is a hair transplant technique that includes inserting grafts directly into the scalp with the aid of a unique tool called a DHI implanter. DHI doesn't require the removal of a strip of scalp tissue like FUT does. Instead, the grafts are individually removed with a tiny punch instrument and then instantly implanted into the scalp with a DHI implanter, also known as a "Choi" pen. With the help of the DHI implanter, a pen-like tool, the hair transplant expert is able to make very tiny incisions in the scalp and place the hair follicles at the ideal depth and angle.
This comprehensive overview will walk you through the DHI hair transplant procedure step-by-step and explain what to expect during the operation.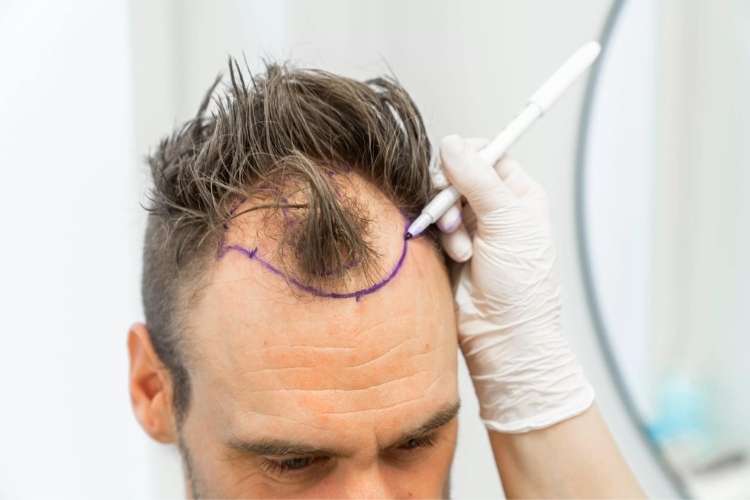 Local anesthesia is used during the procedure.
The method is non-invasive, painless, and does not require hospitalization.
Shaving the recipient area is not necessary.
Transplants of different sizes (larger or smaller diameter) can be used depending on the patient's graft characteristics.
The procedure can result in increased density of hair.
It offers greater precision and accuracy.
The scalp and surrounding follicles are minimally impacted.
No scalpel is used to create channels for the follicles, resulting in smaller wounds and no scarring. The implanter allows for better control over the angle, depth, and direction of the channels.
Patients can resume their normal activities immediately after the procedure.
The results are natural-looking and permanent
DHI Hair Transplant Stages
In this comprehensive guide, we will take you through the step-by-step process of DHI hair transplant surgery and help you understand what to expect.
DHI hair transplant is a minimally invasive procedure. Unlike the FUT method, which requires the removal of a skin strip of  the scalp, DHI only involves the use of a small punch tool to extract grafts. This means that there is less tissue damage and less scarring, which can lead to faster recovery times and better cosmetic results.
Stitches, which can be painful, take a long time to heal, and lead to complications, are not required with DHI.
DHI enables more control and precision during the implantation procedure.
The use of the DHI implanter enables placement of the hair follicles at the ideal depth and angle, which can result in more realistic-looking outcomes.
The possibilities of the hair follicles surviving are increased because they are implanted right away after being extracted and are not handled or otherwise manipulated.
DHI enables the transplantation of a higher number of grafts during a single procedure.
Compared to other techniques, this may produce denser and thicker results.
The DHI method provides more design freedom and natural look for the hairline.
The DHI method can be used to cover significant areas of hair loss.
DHI is a process that goes fairly quickly. Depending on how many hair follicles are being transplanted, the procedure usually lasts between 4-6 hours. Compared to FUT or FUE procedures, which can take up to 8 hours or more, this is considerably quicker.
In summary, DHI hair transplant surgery is a cutting-edge and effective method for restoring hair growth. You can prepare for the operation and get the best results by being aware of the surgery's step-by-step procedure. To guarantee the best results, it is crucial to select a qualified and experienced hair transplant experts to conduct the surgery. The transplanted hair follicles can grow naturally and blend in with your current hair with the right care and maintenance, giving you a full head of hair and newfound confidence.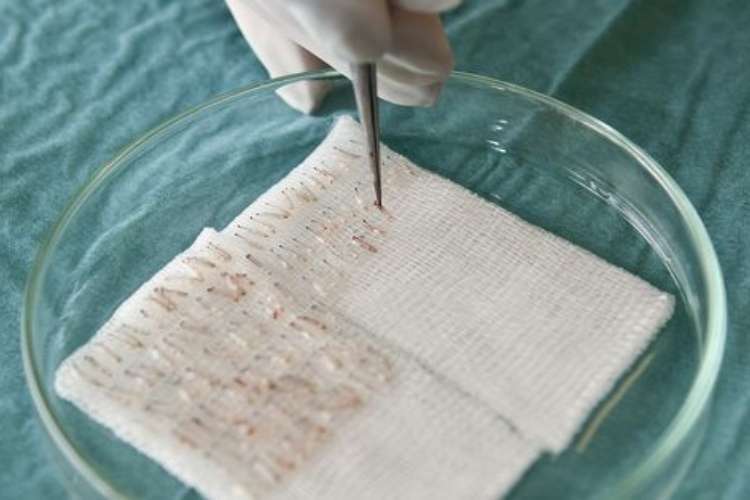 Book now and start free WhatsApp Consultation
Change your look with hair transplant
Hair Transplant Experience of Our Patients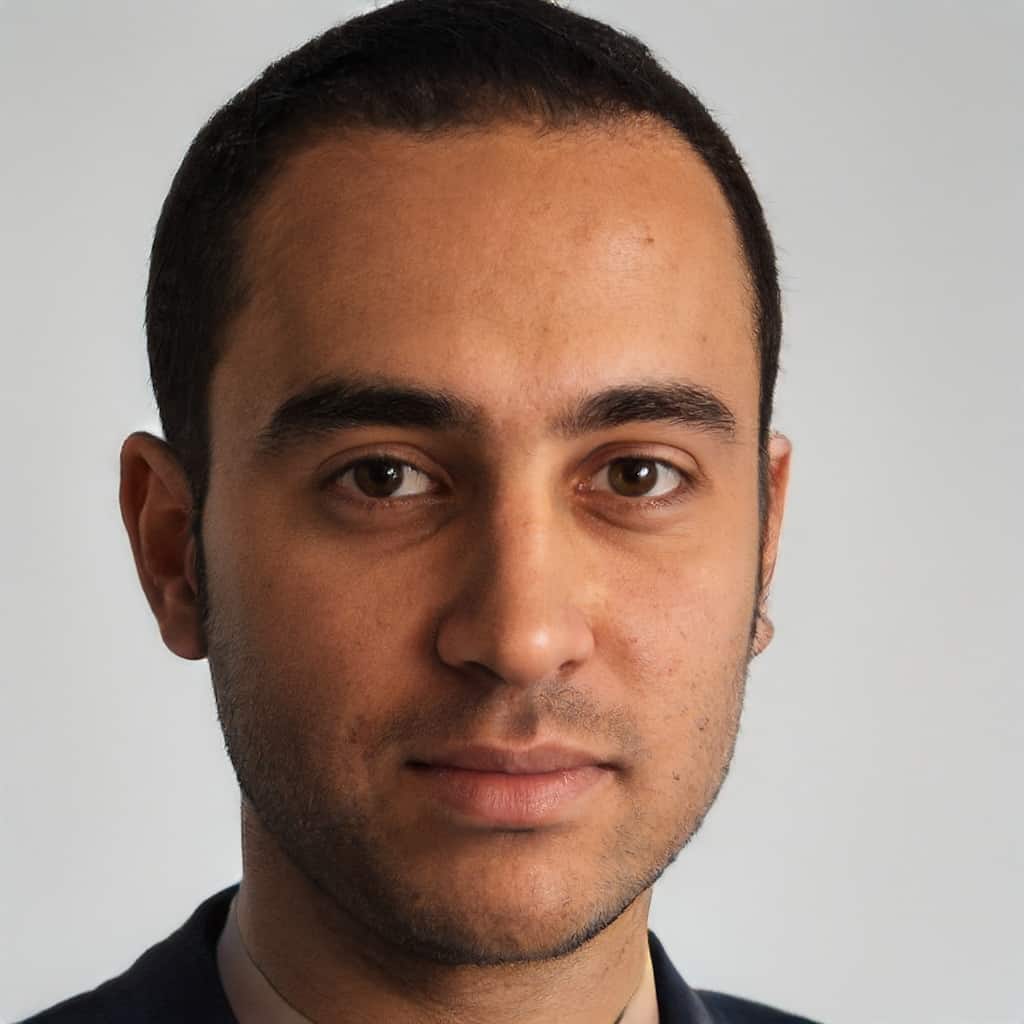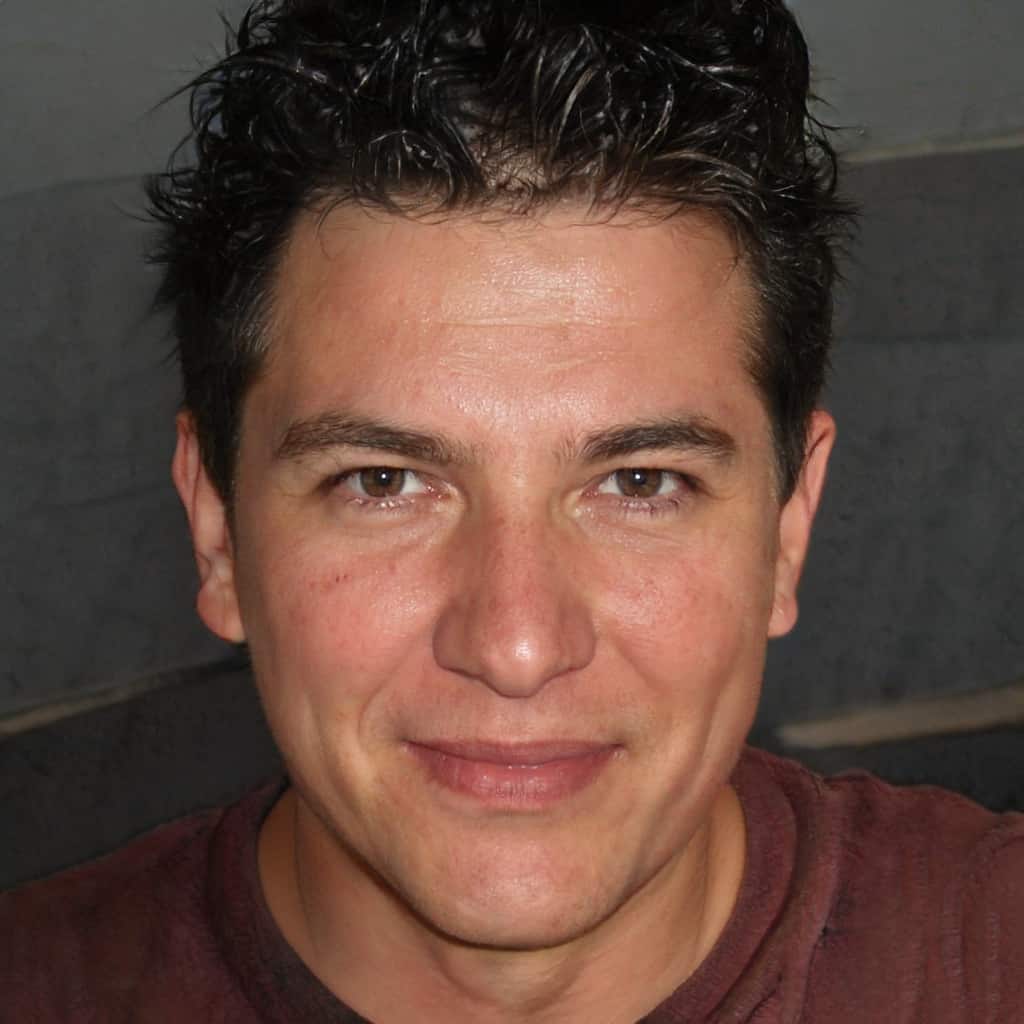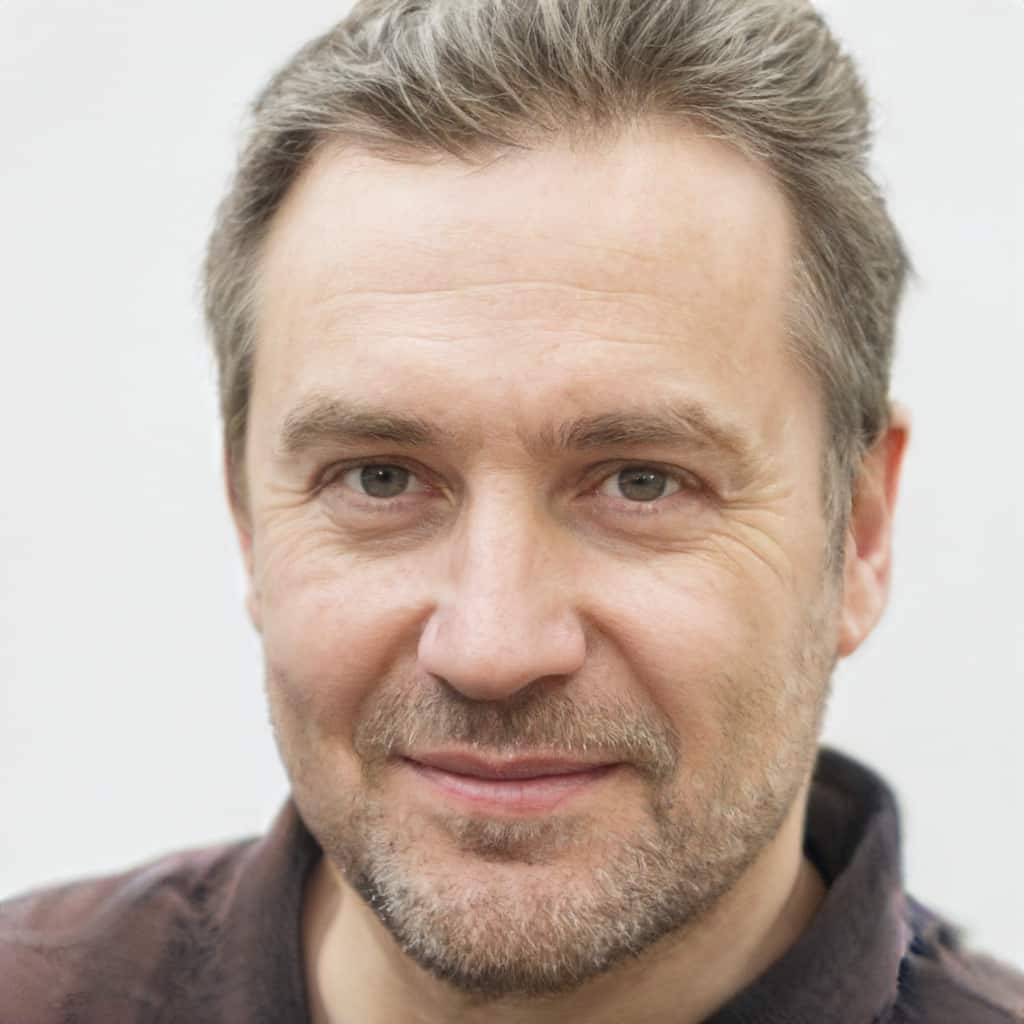 I would definitely recommend Estevitalya to anybody considering having their hair done….my trip went as smoothly as it could regarding transfers and appointments…was also very happy with the price , after the anaesthetic kicks in it's virtually pain free ….thank you Estevitalya
I am very glad. Everything was done professionally. I was taken to the clinic and home. I had an interpreter with me. Medicines and instructions for the period after the operation were provided. I can't say anything about the result yet (only the third day after transplantation), but I hope everything will be great! Thanks!!
Magnifique expérience avec le toujours présent du début à la fin , super suivi avec le traducteur ,et accompagné de ses deux assistants, du travaille de pro , je suis de Belgique et jusque là je ne regrette pas tout parfait franchement je vous le conseille réellement je suis à 15 jour je reviendrai commenté mon évaluations
It was my first time getting anything done. I find this clinic very professional and very friendly. From day 1 they have been regularly in touch, making sure I get all the information needed and the correct treatment. I totally recommend 100% and I'll be also returning there to do some more surgeries 🙂
From my first contact with clinic it has been 100% professional , great communication throughout and after treatment even communication 2nd to none when back home after operation...my overall experience was superb from being collected from airport and taken to my wonderful hotel , taken to and from clinic for my transplant which itself was thoroughly professional
This clinic performed a repair transplant for me after I had my first FUT done 8 years ago in the USA. I have contacted many clinics in Antalya and most of them said that my hair cannot be. Estevitaly did an amazing job in repairing my hair me personally ı am shocked with the results. I am grateful to the whole team for their cooperation and hard work. I am much happier now
My best friend had hair transplant surgery done at this clinic last year, I was amazed by the results so I contacted the clinic and got my hair transplant surgery last August because I came to Antalya for holiday with my family. I had an amazing experience and my hair growth has been improving a lot through the last 3 months. I can't wait to see my full results 12 months after the surgery
This clinic performed a repair transplant for me after I had my first FUT done 8 years ago in the UK. I have contacted many clinics in Antalya and most of them said that my hair cannot be fixed. Estevitalya did an amazing job in repairing my hair, I am shocked with the results. I am grateful to the whole team for their cooperation and hard work especially for the lovely hair transplant expert Selcen...
Frequently Asked Questions
A hair transplant is a surgical process that includes moving hair follicles from a donor site on the scalp, usually the back or sides of the head, to the balding or thinning areas of the scalp. Hair transplant can also be used to regrow hair in other places like the beard, eyebrows, and eyelashes in addition to treating male and female pattern baldness.
There are several different techniques used in hair transplant surgery, including Follicular Unit Extraction (FUE), Sapphire FUE, and Direct Hair Implantation (DHI).
FUE is a minimally invasive technique that involves extracting individual hair follicles from a donor area of the scalp, usually at the back of the head, using a small, specialized tool. The follicles are then transplanted to the bald or thinning areas of the scalp. FUE results in less scarring and a shorter recovery time compared to traditional hair transplant methods.
Sapphire FUE is a variation of the FUE technique that uses a specialized tool made of sapphire to create incisions for hair follicle extraction. The use of sapphire is believed to result in less trauma to the scalp, less bleeding, and faster healing time. Sapphire FUE is particularly beneficial for patients with curly or coarse hair, as the sapphire blade allows for more precise incisions that can accommodate the unique angle and direction of curly hair follicles.
DHI is a technique that involves using a specialized tool called a Choi implanter to insert the hair follicles directly into the recipient area without the need for incisions. This technique allows for greater control over the angle, depth, and direction of each implanted hair follicle, resulting in a more natural-looking hairline. DHI is particularly beneficial for patients who require a smaller number of hair grafts or who have limited donor hair available.
Each hair transplant technique has its own unique advantages and disadvantages, and the best technique for each patient will depend on their individual needs and goals.
The length of a hair transplant operation can vary depending on several factors, including the extent of the hair loss, the number of hair grafts needed, and the technique used. In general, a typical hair transplant procedure can take anywhere from 4 to 8 hours to complete.
The short answer is yes. Creating a natural looking hairline in the design stage before the hair operation is very important for overall natural looking hair. The depth and direction of the channels created during the surgery play a significant role 
Your hair will start growing in 3 months after the surgery, in 6 months you can observe some satisfying results however full results are generally obtained 12 months after the operation. After that hair continues to grow for a lifetime.
In one session the maximum number of grafts that can be transplanted is 5000-5500 grafts. For most patients, one hair transplant session is enough to eliminate the balding problem. For more information please send us your photos so we can analyze your condition and tell you how many grafts and how many sessions you need.
The nape region, also referred to as the "donor area," is the most typical location from which donor hair is extracted during hair transplant surgery. This is due to the hair's tendency to be thicker and more closely packed in this region, which makes it usually more resistant to balding.
The most common area from which donor hair is taken for hair transplant surgery is the nape area (the back and sides of the head), which is also known as the "donor area." This is because the hair in this area is typically more resistant to balding and tends to be thicker and more densely packed.
However, in some rare cases hair transplant experts might have to use donor hair from the beard, chest, or back, among other places on the patient's body. This is called "body hair transplantation," is frequently used when there is insufficient donor hair in the nape region or if the patient has had numerous hair transplant surgeries.
A hair is a single, thin strand of protein that grows from the hair follicle located in the dermis of the skin. A graft, on the other hand, is a small section of skin that contains hair follicles. During hair transplant grafts are removed from a donor area, typically the back of the head, and transplanted to a recipient area where hair growth is desired. Each hair transplant unit (graft), is taken from the patient's own scalp, which is the reason why the transplanted hair has a natural look and it is permanent. One graft contains 1-5 hair follicles.
The short answer is that it depends on the technique used for hair transplant, the FUT method leaves a single-line wound scar in the nape area between the two ears where hair follicles are extracted whereas FUE and DHI methods leave very little to no noticeable scars in the donor area. We prefer the FUE (Follicular Unit Extraction) and DHI (Direct Hair Implantation) methods where grafts are harvested individually from the scalp in the nape area with the help of a Micromotor leaving very little to no scars.
The FUE method has many advantages including; visually undetectable scars, more comfortable, faster recovery time, less pain, less risk of any infections, better results and healthier hair, also there is no general anaesthesia required during FUE hair transplant.
Thanks to the "Choi" pen used during the DHI method, faster planting is possible and the recovery time and hair growth are faster. The DHI method is also performed without the need for any incision. However, the reason why so many patients prefer the DHI method is that it does not require shaving the hair during the transplantation process.
Transplanted hair can last a lifetime, but it is important to note that the hair in areas not transplanted may continue to thin naturally with age. Additionally, transplanted hair is subject to the same environmental factors and styling practices as one's original hair, so proper care is important to maintain the health and longevity of the transplanted hair.
Hair transplant is considered a very safe operation with very minimal side effects like redness and swelling, and itching there are usually very mild and will go away within a few days. Rarely side effects such as infection, can also happen sometimes if you choose an inexperienced team to perform the surgery or if you do not follow the instructions they provide for you after hair transplant and do not take care of your new hair.
Yes, beard hair can be transplanted using the same techniques as scalp hair transplantation. In fact, beard hair transplantation has become increasingly popular in recent years as more men seek to achieve fuller and more defined beards. The procedure involves extracting individual hair follicles from a donor area of the scalp or beard, and then transplanting them to the desired area of the beard using FUE or another hair transplantation technique. The transplanted hair follicles will continue to grow in their new location and can be trimmed, styled, and cared for just like natural beard hair.
Yes, it is possible to transplant eyebrows using the same techniques as scalp hair transplantation. Eyebrow transplantation is a cosmetic procedure that is typically performed on individuals who have thin, sparse, or patchy eyebrows due to genetics, over-plucking, or other causes. The procedure involves extracting individual hair follicles from a donor area, typically the scalp, and then transplanting them to the desired area of the eyebrow using FUE or another hair transplantation technique.The hair transplant expert will carefully select and place the transplanted hair follicles in a way that mimics the natural growth pattern of eyebrow hair, taking into consideration factors such as the angle, direction, and density of the hair. The transplanted hair follicles will continue to grow in their new location and can be trimmed and shaped to achieve the desired eyebrow shape and thickness.
The success rate of hair transplant surgery varies depending on a number of factors, such as the type of procedure used, the skill and experience of the surgeon, the quality and quantity of donor hair, and the patient's overall health and lifestyle factors. However, in general, hair transplant surgery has a high success rate and is considered to be a safe and effective long term treatment for hair loss.
According to the International Society of Hair Restoration Surgery (ISHRS), the overall success rate for hair transplant surgery is over 90%, with most patients experiencing significant improvement in the appearance of their hair within 6 to 12 months after the procedure. The success rate can vary depending on the specific technique used, with some techniques having higher success rates than others.
Additionally, it is important for patients to follow  post-operative instructions and to maintain a healthy lifestyle in order to optimize the success of the procedure.